Central Monitoring System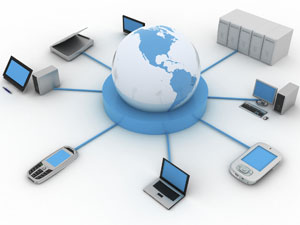 Central Monitoring System (CMS) is a critical element of maintaining maximum availability for Data center, Server Room, Switch room or others critical operations or even any critical facility monitoring.
Did you face these problems?
>Having problem with monitoring and controlling your systems at remote sites?
>Tired of drilling and laying cables for remote site deployments?
>Wanting to reduce manpower cost in managing and monitoring of scattered sites?
>Need immediate notifications and countermeasures when serious events occur at remote site?
CMS is a monitoring system that monitors mission critical equipment. It designed to overcome many operational, monitoring and controlling issues for scattered remote sites and provide efficient and timely management of equipment, services and facilities. Emergency events such as fire, alarm, system failure can be detected at remote sites and notification can be sent out immediately via SMS or email for immediate attention and actions.
Managing of large scale remote deployment is also made easy with Central Monitoring System (CMS). Configuration and management of several sites can be done easily through the connection. The CMS also provides various management and reporting functions such as remote health check, remote polling of status, test report, alarm report, login report etc.
BENEFITS
Low cost and low maintenance
Fast, easy, scalable and flexible deployment
Standalone operation or link to CMS
24 x 7 operations
Smart system for making local decision
Excellent tools for report generation, auditing and centralized wireless monitoring
Reducing time, minimize repair time
Improve response time to alarm detection
FEATURES
Send Alert to mobile users and email user
Escalation levels of alert
Resend Alert
Back to normal alerting
Pre-defined or user defined message
Flexible output control by users or by alarm inputs
Remote wireless configuration by CMS
4 weekly schedules to alert users on duty